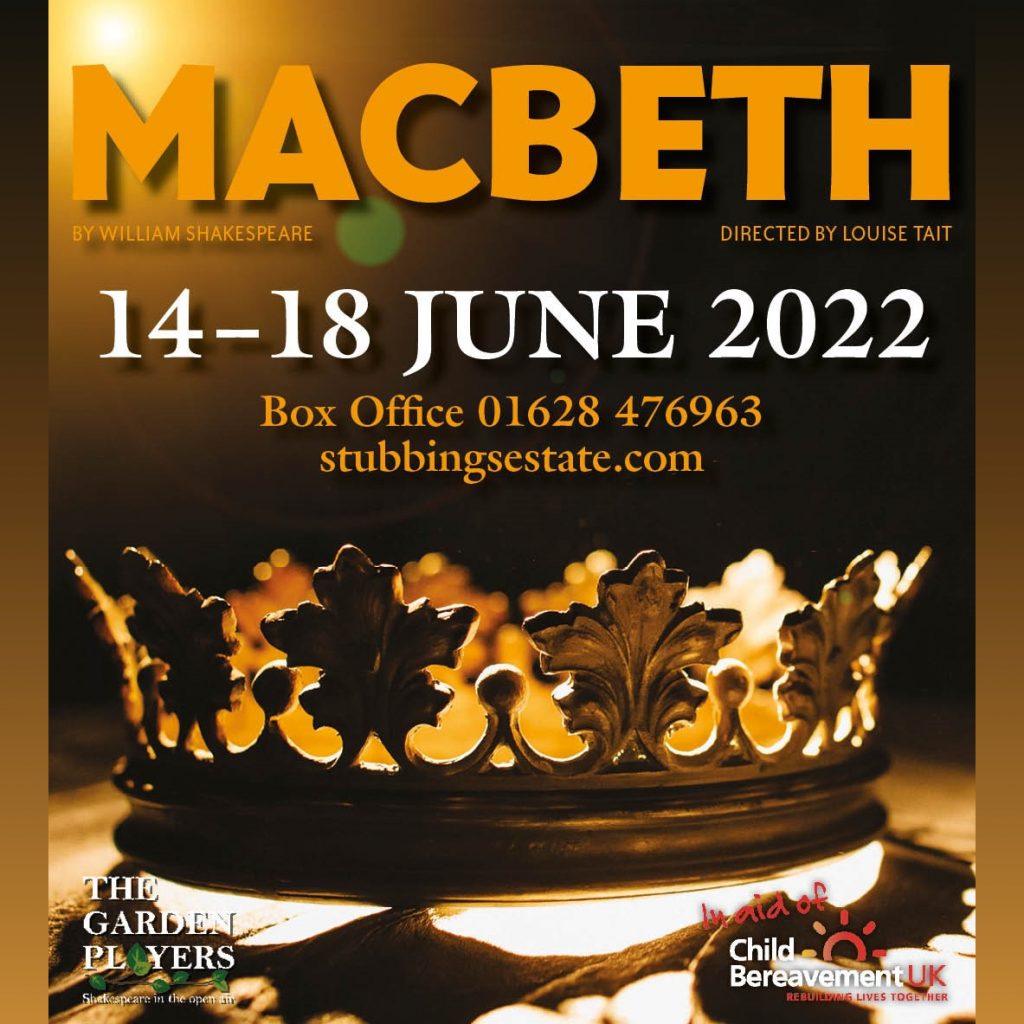 Shakespeare's 'Macbeth'
Tuesday 14th to Saturday 18th June
'That which hath made them drunk hath made me bold: What hath quenched them hath given me fire.'
Stubbings are very pleased to be welcoming back The Garden Players in June 2022 for five open air performances of Shakespeare's tragic masterpiece, directed by Louise Tait.
Following acclaimed performances in 2013, 2014 and 2015, five completely sold out performances of A Midsummer Night's Dream in 2017, The Tempest in 2019 and The Merry Wives of Windsor in 2021, The Garden Players return in 2022 with an exciting new production of one of Shakespeare's finest plays.
Shakespeare's great tragedy tells of ambition and guilt amidst a background of regicide, violence and the supernatural. When a trio of witches tells returning hero warrior Macbeth that he is fated to become King of Scotland, he attempts to forge his own destiny. Aided and encouraged by his wife, he embarks on a guilt-ridden reign of terror.
See here for reviews of past shows.
This event will be held within the private grounds of the main house. The performance is in the open air with the audience area under cover in raised seating.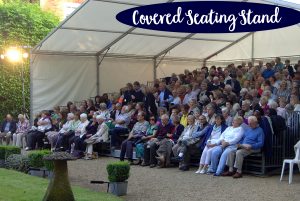 A licensed bar will be available.
Times:
The gate to the lawns will open from 5.30pm for picnicking, with the play commencing at 7.30pm. There will be a 20 minute interval on each night.
Alcoholic beverage and hot/cold drinks will be available to purchase from the bar on the lawns.
Charity:
Each year all proceeds of The Garden Players' production are donated to charity. This year they are supporting Child Bereavement UK:-

Child Bereavement UK is a national charity based near Beaconsfield which supports parents and children when there is a bereavement in their family.
Prices:
£20.00 per person (Concession available (£16.00) for the Tuesday, Wednesday and Thursday performances only, available to senior citizens, students and children under 16 years old.)
Ticket purchases and enquiries for this event can be made via The Garden Players box office here.
For more information and any further enquiries please contact The Garden Players direct, either through their website, by telephone on 01628 476963, or by email.