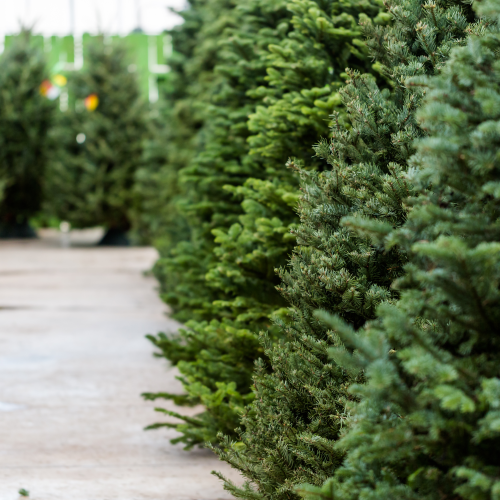 Cut Christmas Trees
We are well known for our excellent quality Christmas Trees, all of which are bought from sustainable sources. 95% of our trees sourced from UK growers, and we consider our range to be the largest and finest in the Thames Valley. We'll have 6 different varieties available this year. For each tree sold, one will be planted in the Amazon Rainforest through our long-term relationship with One Tree Planted. Our cut Christmas trees range will be available to purchase both instore and online in the last week of November.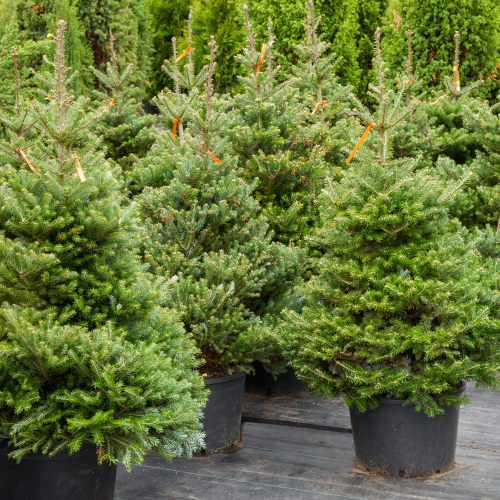 Pot Grown Christmas Trees
This year we will be selling seven different varieties of Pot Grown Christmas Tree. They can be planted in the garden after the Christmas season, although the tree will need a little TLC after being in a warm home throughout the festive season. For each tree sold, one will be planted in the Amazon Rainforest through our long-term relationship with One Tree Planted. Our Pot Grown Christmas trees are available now both instore and online. We also stock smart outer pots to keep your floor at home clean and tidy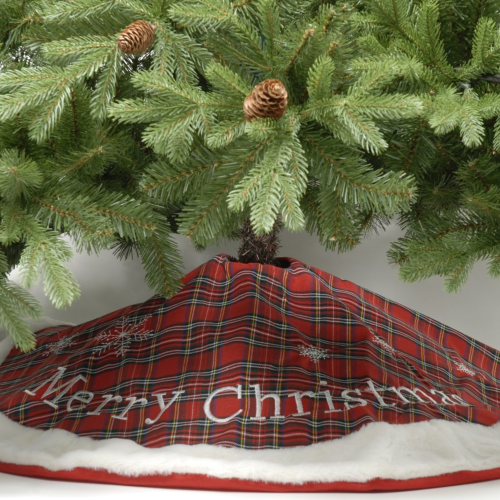 Christmas Tree Accesssories
To enhance your lovely Stubbings Christmas tree, we have a stunning range of accessories from tree stands, skirts and pots to lights. All of our stands enable you to keep your tree well-watered throughout the festive season. Don't forget to buy a bigger, sturdier stand if you have young kids, or excitable pets in the home. Buying bigger also allows for a bigger tree in the future. Our tree skirts are available in a number of colours and styles to suit your home.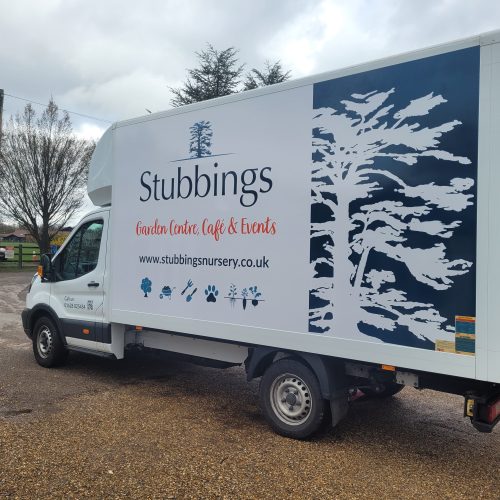 Delivery Service
If you are unable to take your tree home with you, our friendly local delivery team will be happy to deliver to local postcodes. Ask in store for details. Alternatively, you can buy your tree online and choose local delivery at the checkout.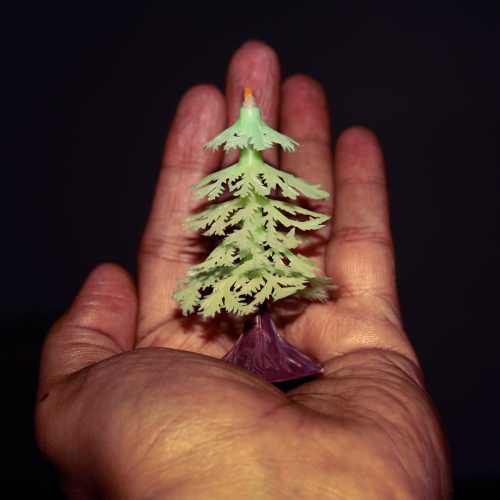 Christmas Tree Care
Make sure you unwrap your tree outside and bang firmly on the ground to remove any debris and loose needles before bringing into your home. Make sure you take a FRESH CUT off the base of the trunk (at least 1 inch) before bringing the tree indoors. We can cut this for you if required. Your tree stand should have a water reservoir and keep watering throughout the season. As a fresh product, grown outdoors, trees will inevitably drop needles, the extent of which will depend on many factors. Don't forget that Christmas Trees are grown outside so avoid placing next to heat sources such as radiators.
How to find us
We are located to the west side of Maidenhead, just off the A404M. We are just 5 minutes from the M4 (junction 8/9), and 8-10 minutes from the M40 (junction 4). We are easy to find and there is plenty of free customer parking on site.
Click here for directions.
Telephone: 01628 825454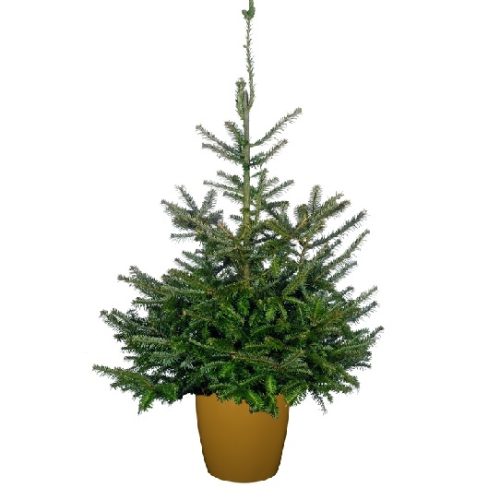 Fraser Fir
Our Fraser fir is lovely green colour with a silver sheen under needle and fantastic balsam aromas. With shorter, rounder needles, it has excellent to good needle retention. The Fraser fir is bushier than Noble, but narrower than the other Fir varieties. It is a very popular choice for the modern home.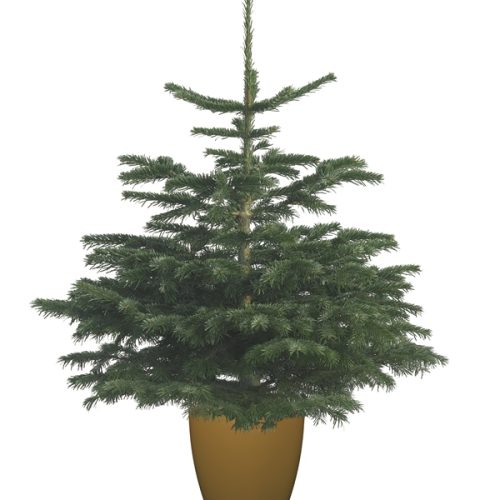 Nordman Fir
The Nordman Fir is a lovely rich green colour. It remians our most popular choice, due to its long soft needles and excellent needle retention. The 'Stubbings' Nordman is usually very bushy so not always ideal to fit in tight spaces.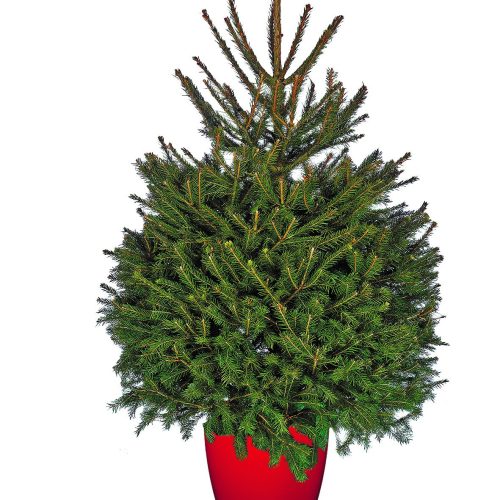 Norway Spruce
The Norway Spruce is an attractive green colour with medium sized thin needles and medium needle retention. The Norway Spruce is the traditional Christmas tree and even though it has less favourable needle retaining qualities, it is generally more cost effective than Fir varieties.