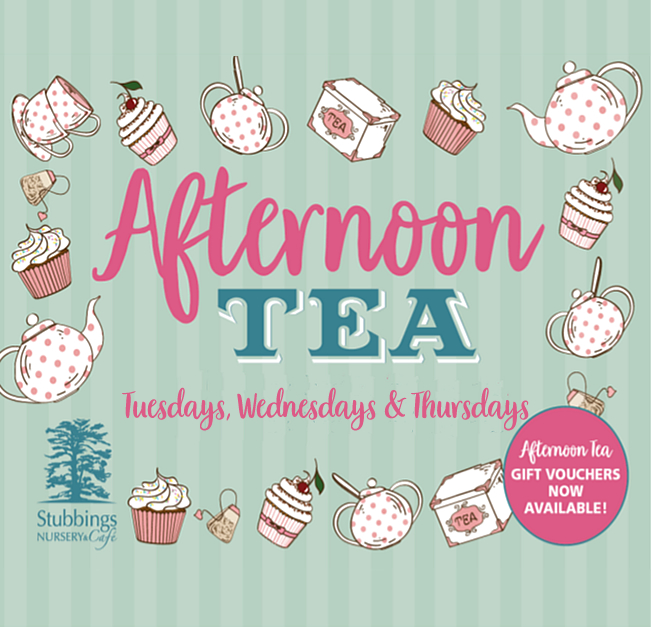 Afternoon Tea
Tuesdays, Wednesday & Thursdays Each Week
Book a lovely Afternoon Tea for two or more to enjoy in our beautiful surroundings.
Tickets cost £16.95 with a minimum order of 2 tickets per booking. This price includes your choice from our range of teas, freshly homemade sandwiches, patisseries, and a scone with jam and clotted cream.
Afternoon Tea is available on Tuesdays, Wednesdays, and Thursdays each week throughout June, July and August.
Availability for September onwards will be added in due course.
This event will take place in the Glasshouse Café at Stubbings.
A table will be reserved for you in the indoor seating area, but, if preferred and the weather allows, the booking can be moved to an outside table.
Please report to the Café till on arrival and show a member of staff your tickets.
Please note that the Café will remain open to the public as this is not an exclusive event.
Note – you will be asked for the food allergies and preferences when booking your tickets.
Tickets are £16.95 per person and non-refundable.
Book your lovely Afternoon Tea through our secure ticketing widget below.
Note – you will need to complete some food preferences and allergy information for each ticket holder. .